At R&B Electronics, we sell and service only the best manufacturer's brands such as PAR and HME. Independent studies have proven that digital drive-thru systems keep your operations running smoothly by significantly improving speed of service time, order accuracy, and outbound speaker clarity, thereby improving efficiency and increasing your profits. We offer equipment maintenance agreements. Please contact us for details at 800-878-1705.
---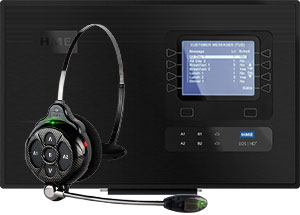 EOS | HD™ DRIVE–THRU HEADSET SYSTEM WITH HD AUDIO
HME is proud to present EOS | HD, a drive-thru headset system with the industry's newest advancement in sound quality — all-new HD Audio. HD Audio uses wideband technology and advanced noise reduction to create the clearest, most intelligible drive-thru headset on the market. By increasing intelligibility, EOS | HD provides a more understandable drive-thru conversation for improved order accuracy and speed of service.
Groundbreaking Wideband Technology: Innovative wideband technology expands the audio range of EOS | HD to include higher and lower voice frequencies than standard digital drive-thru headsets. The result is a remarkable 20% increase in intelligibility. With clearer, more intelligible speech comes faster speed of service, improved order accuracy, and greater profitability for your drive-thru.
Dramatic Inbound Noise Reduction: EOS | HD's innovate technology dramatically reduces noise from the drive-thru to help deliver greater order accuracy than ever before.
Revolutionary New Outbound Noise Reduction: Removing noise from inside the kitchen, EOS | HD provides clearer communication to the customer resulting in a better customer experience in your drive-thru.
"Listen for yourself" the audio difference. http://hme.com/qsr/drive-thru-headsets-EOS-HD/
Drive-Thru Headset Systems
Drive-thru headset systems and timers from H.ME-® work to optimize employee productivity and drive-thru service, speed and sales. HME is storming the QSR industry with the only HD Audio drive-thru headset with wideband technology. EOS I HD® delivers cutting-edge noise reduction and wideband technology that provides dramatically less noise and a more accurate representation of the human voice to deliver true voice clarity.
HME has everything you need to take your drive-thru to new levels of productivity and profitability: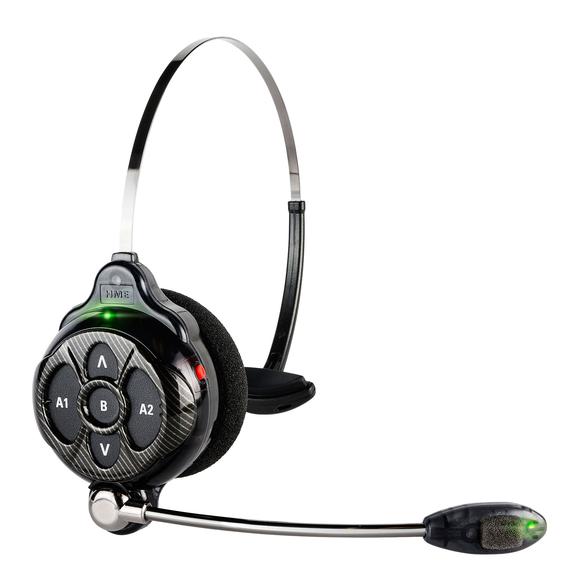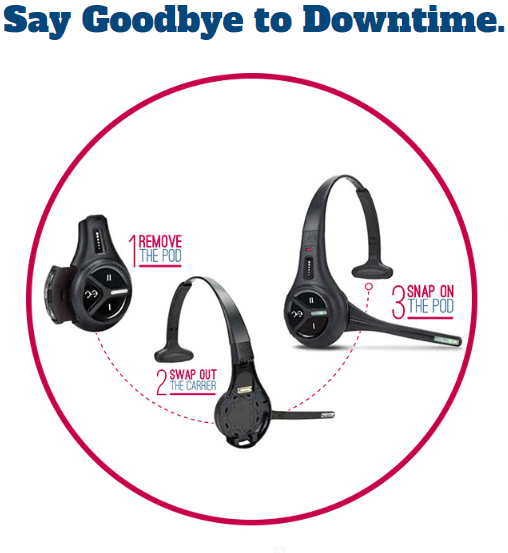 PAR Drive Thru Headset G5, Single Lane & 7-HS
Stay Powered Up All Day Long
You have enough on your plate without having to worry about misplaced or lost batteries. With the G5 drive-thru system, there is no need to remove batteries when you need to recharge.
Self-Service in a Snap
Take service into your own hands and reduce downtime with the G5's unique modular wireless headset design. You can quickly remove the control pod from the carrier and swap to a new carrier in seconds.
Sound clarity with mic array technology
Capacitive touch buttons
Indicator lights on mic boom
Globally accepted icons
Identification Tags
Haptics Technology
Accelerometer Sleep/Hibernate
In-store service-ability
Integrated headset storage and battery charging
Smart Battery Technology
PAR Drive Thru Headset G5, Single Lane & 7-HS
Smarter Sound
Advanced Noise Reduction delivers superior sound quality for the order taker at the menu post.
Acoustic Echo Cancellation reduces echoes for clear communication and easier comprehension of customer orders.
Built-In Greeter
Record up to 16 messages, each up to 10 seconds long.
Use greeter messages to promote key items.
Keep your team on task with custom alerts and reminder messages
Easily upgrade from single lane to dual lane on-site!
Color-Coded Drive-Thru Communications
Lights built into the microphone alert order taker to vehicles in different lanes.
Managers can see when customers are being served by the order taker.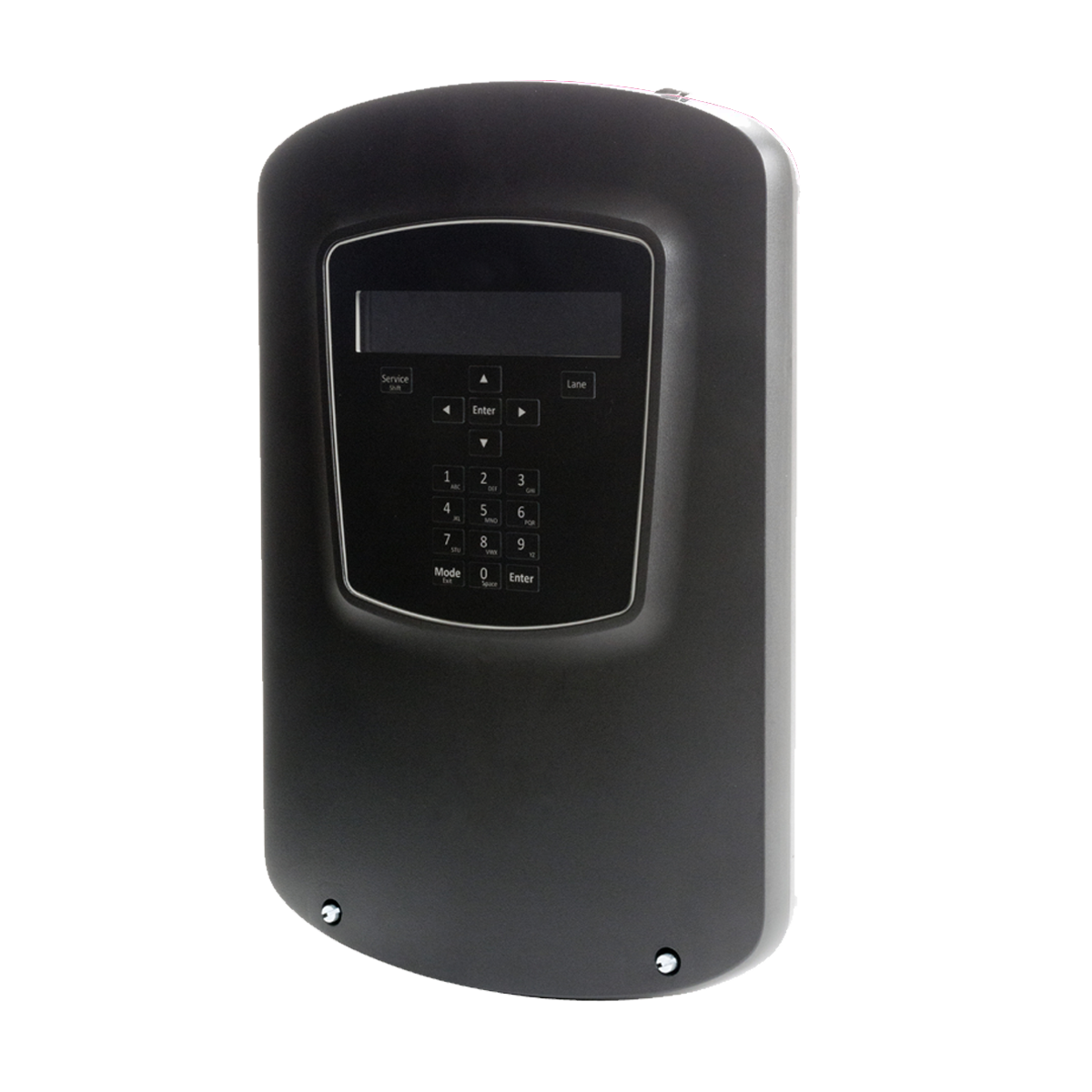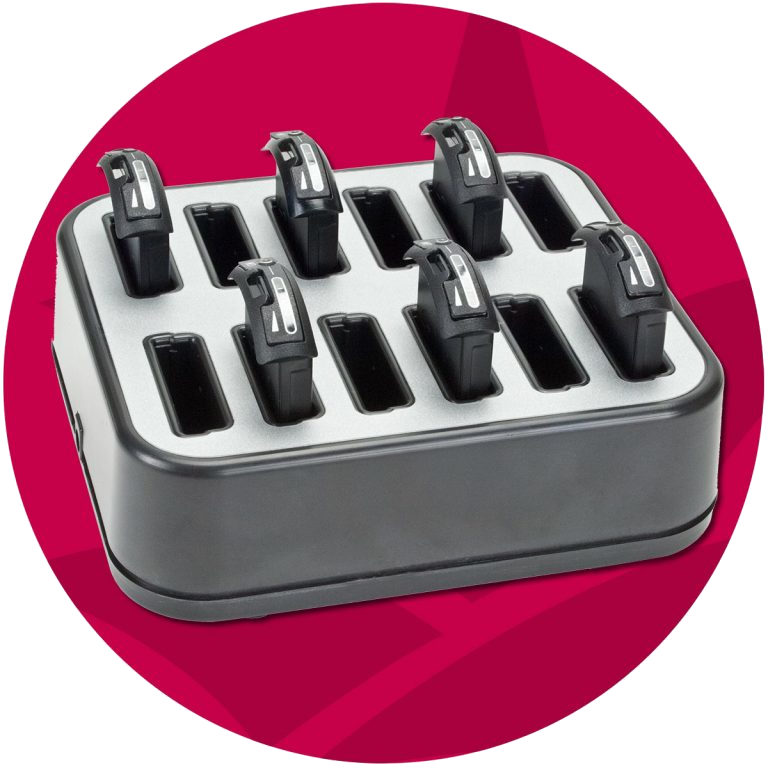 PAR Drive-Thru G5 Accessories
The G5 is designed to keep your drive-thru moving quickly, ensure order accuracy and improve overall customer satisfaction. There are several options and accessories to keep your sound on point. 
12-Slot Battery Charger
Never worry about a dead battery again. Batteries feature life indicator buttons and headset messages, so employees will always know when they need to charge batteries.
Headset Charging Station
Charge and store your headsets and batteries in one convenient location. You don't even have to remove the batteries from the unit before charging!
Mic Boom Foam
Microphone Boom Foam protects your mic from becoming clogged while still allowing vision to the mic's mounted light system.
R&B Electronics
Contact us