At R&B Electronics, we sell and service only the best manufacturer's brands such as HME and PAR. Optimize your drive-thru operation with these drive-thru timer systems. A quality drive-thru timer system will:
Measure the speed and efficiency of your drive-thru service
Identify problem areas
Monitor and record the efficiency of employees and improve productivity
Boost drive-thru sales, serve more customers, and increase profits
We offer equipment maintenance agreements. Please contact us for details at 800-878-1705.
---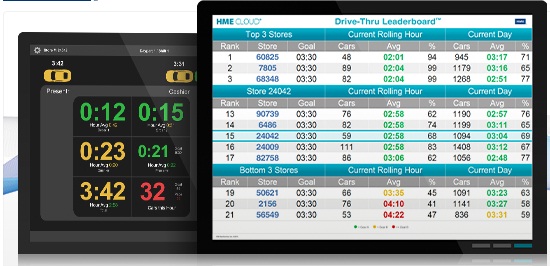 HME Drive-Thru Leaderboard
The Easy-To-use Multi-Store Employee Motivational Tool
Improve drive-thru performance and revenue across your entire enterprise with the all-new HME Drive-Thru Leaderboard. Compatible with the ZOOM® Timer System, the Drive-Thru Leaderboard compares and ranks each store's Key Performance Indicators (KPIs), creating a friendly competition that motivates employees to improve their ranking.
View store performance rankings side-by-side with your ZOOM Timer data to:
Improve speed of service
Increase staff productivity
Enhance customer service
Increase drive-thru revenues
Drive-Thru Timer Systems
The all-new ZOOM Nitro~ drive-thru optimization system maximizes your drive-thru results and increases performance by engaging your entire
team. ZOOM Nitro gives crew members, store managers, owners or operators, and everyone in between, the tools they need to stay focused
and motivated to achieve performance goals. Whether you want to improve service times and car counts for a single store or for a drive-thru
enterprise, ZOOM Nitro has a solution for you.
Training Portal - HME Cloud and Zoom Nitro Drive-Thru Timer and Gamification
Online Training Portal Features
• Videos that cover everything from basic operation to in-depth step-by-step training on advanced configurations
• Training materials designed with various needs in mind, ranging from in-store crew to operators and directors
• Supporting documents to prepare for your system installation and help get you started
• Detailed operation and execution manuals as well as job aids and tools that promote continuous improvement
• Regular updates to incorporate the latest HME product and training information
How to Access the Portal
1. Visit the Portal at http://www.hme.com/training
2. If a specific training page requires Log in - Log in using your HME CLOUD credentials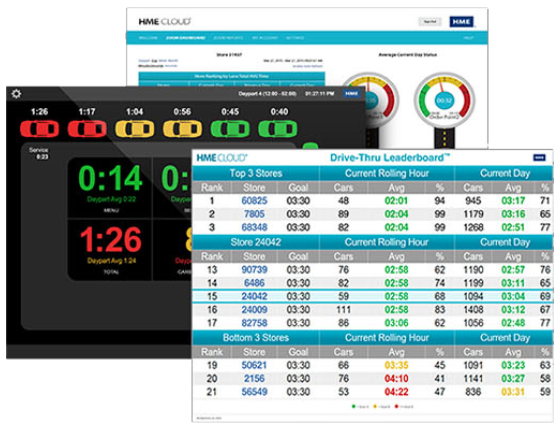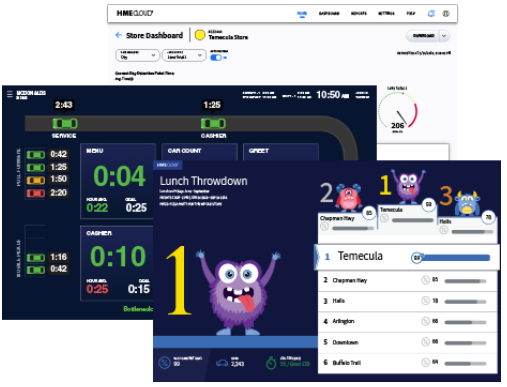 R&B Electronics
Contact us