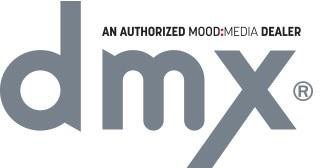 At R&B Electronics, we sell and service only the best manufacturer's brands such as MoodMedia and PlayNetwork. Music & Messaging Services will build your business image through music and engaging message marketing and give you total control over what your customers hear.
We offer equipment maintenance agreements. Please contact us for details at 800-878-1705.
---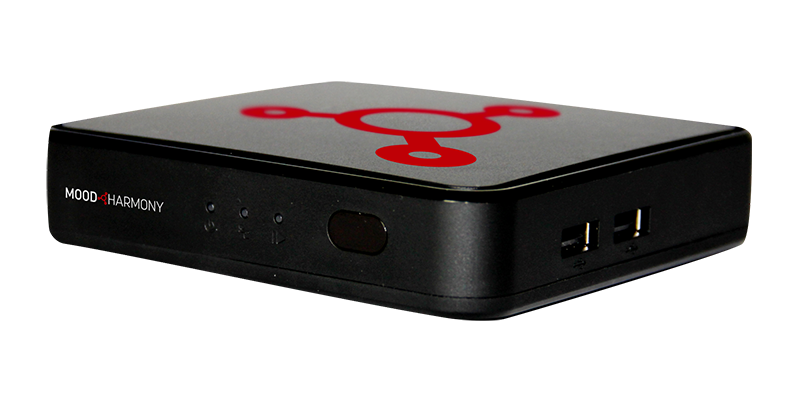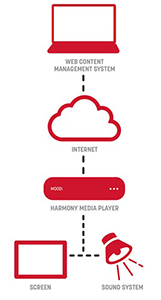 Harmony Player
All-In-One Audio & Visual Digital Media Player.
Deliver your Music, Messaging and Digital Signage from one device with Mood Harmony – Mood's most innovative and versatile digital media player. 
UNMATCHED MUSIC CONTROL. Create the perfect sound for your brand and choose from multiple professionally-designed music programming options - all backed by the world's largest library of fully-licensed music.
EASY VISUAL CONTENT MANAGEMENT. Instantly manage and schedule your Digital Signage solutions across one or multiple locations.
SUPPORTS MULTIPLE FILE TYPES. Harmony supports all common HD image and video file types, as well as HTML5, RSS feeds, live streaming and more.
EXPANDABLE STORAGE. From 16 GB to 256 GB of storage, Harmony makes it easy to store a wealth of Music, Messaging, and Digital Signage Content.
Deliver your Music, Messaging and Digital Signage from one device with Mood Harmony – Mood's most innovative and versatile digital media player.
EASY INSTALLATION. Harmony is designed for simple plug & play installation with built-in mounting ports to make it easy to attach the player.
CENTRALIZED MONITORING. Conveniently monitor the health of your fleet of Harmony devices through Mood's online Monitoring app: easily identify devices that are offline, review performance metrics, recently played content, send on-click commands, export reports and opt-in for email alerts.
ENERGY-EFFICIENT. Designed to be 'always on', Harmony is designed with energy efficiency in mind, using under 10W of power no matter what content it's playing.
ProFusion iS
Introducing the ProFusion iS Image result for mood profusion is
The future is here with the ProFusion® iS digital media manager. Powerful and affordable, the all-in-one iS is Mood Media's latest system capable of delivering music, audio messaging, and HD video content.
The iS provides total control over what your customers hear and see. Flexible scheduling, dual-zone audio and single-zone video capability, management features, and more make it the only delivery system you'll need to provide an engaging experience for your customers.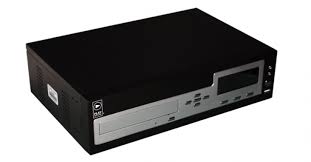 PlayNetwork MC500
The PlayNetwork MC500 Media Player is a practical, high-performance digital music player that enables businesses to build meaningful connections with consumers by delivering an engaging and entertaining in-store experience.
The MC500 can store thousands of digital songs and messaging content locally, and can be updated via a network connection or via DVD or USB directly to the hard drive.
Harness the combined power of audio and promotional messaging with PlayNetwork's MC500 Media Player.
R&B Electronics
Contact us