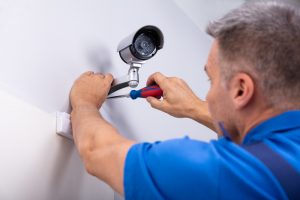 R&B is a full-service provider. Our technicians are certified by the original equipment manufacturers to install and service all the equipment we sell. We work with you from the beginning, starting with site surveys and needs evaluations. We install everything and provide a 90-day labor warranty.
We also offer service for equipment that we didn't sell to you or install. We sell this service for the cost of time and materials. Unfortunately, we've fixed numerous "issues" that were left behind from other installers and from business owners that tried the DIY approach. We will fix the problems, but you can save yourself some trouble by using us from the beginning.
Some services that we provide are:
Site surveys and needs evaluations
Installations
Ongoing maintenance
And of course, this web site will be constantly growing with FAQs to help you maintain your valuable equipment.
R&B Electronics
Contact us